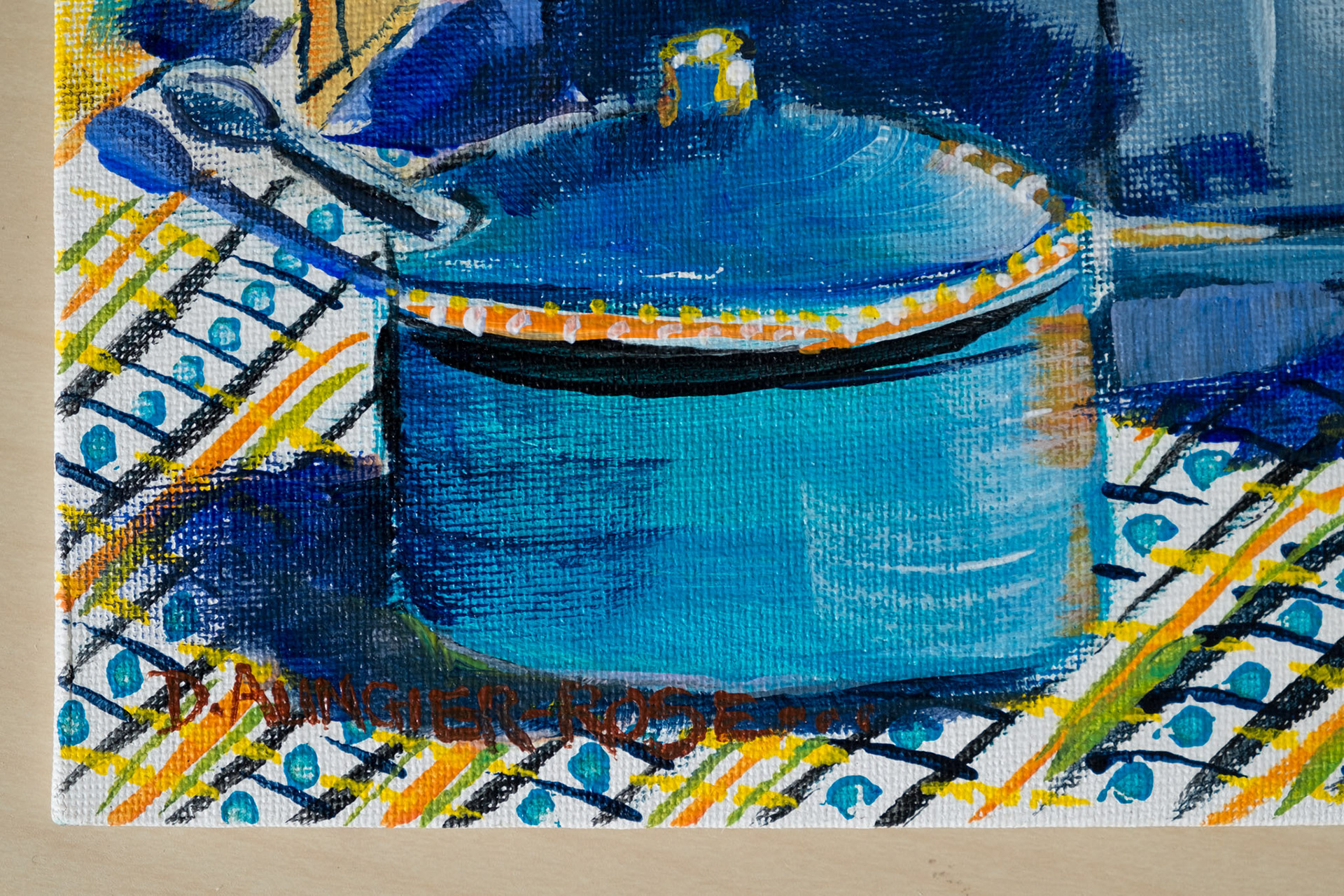 SPRINGTIME COFFEE
Acrylic on Canvas Board
25.4cm x 35.6cm x 0.6cm, 10in x 14in x 0.25in
A friend bought me a beautiful retro coffee pot a few weeks ago. Recently we have been sitting at coffee time on a weekend morning looking through the window at the coming of spring.
This Original Painting is FOR SALE: £56
Subject Tags: still life, vibrant, colourful, coffee pot, coffee cups, view through a window, spring, springtime, tulips
Materials Tags: Acrylic, Acrylic on canvas board, Expressionism, expressionistic, Diana Aungier-Rose, For Sale, Frame Required, Painting, unframed
The price includes insured delivery within the mainland UK, normally within 3-5 days. We are happy to ship anywhere else in the world subject to additional charge - please ask for a quote - and if there is any further information you would like please do not hesitate to get in touch. 
Social Tags: #art #painting #contemporaryart #artgallery #acrylicpainting #painter #artist #artforsale