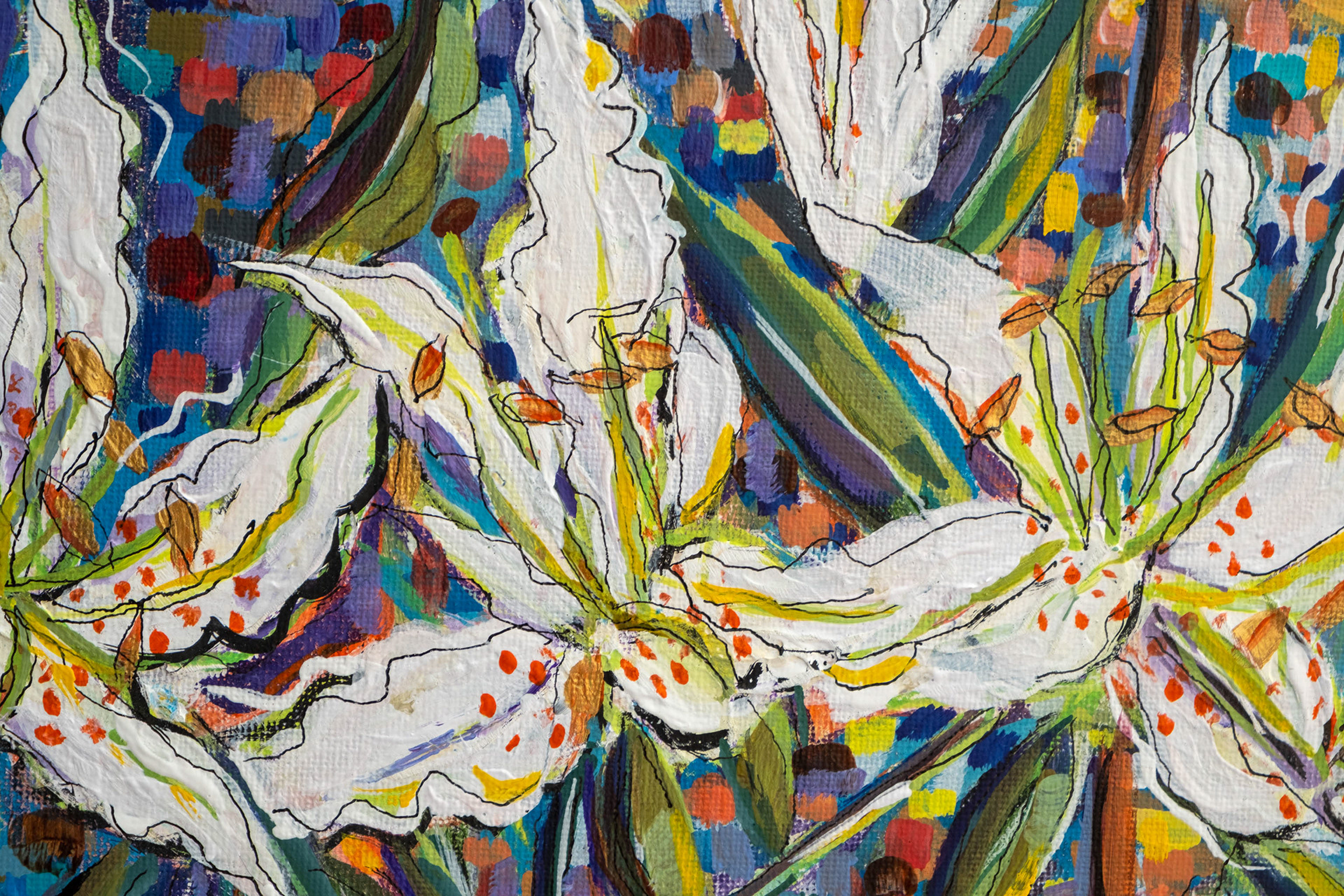 EXPRESSIONISTIC STILL LIFE WITH WHITE LILIES
Acrylic with pen and ink on canvas
40cm x 31cm x 3.5cm
My husband brought me home some lilies and as they opened a painting evolved....
This Painting Is For Sale: £280
Materials Tags: 16in x 12in, Acrylic, Acrylic on canvas, Deep edge canvas, Art, artwork,   Painting, Ready to hang; no frame required, this canvas can be framed, Diana Aungier-Rose 
Subject Tags: vertical, expressionism, expressionistic, flowers, flower arrangement, still life, British, English, UK, vase, vase of flowers, colourful, multi-coloured, white lilies
This price includes insured delivery within the mainland UK, normally within 3-5 days. We are happy to ship anywhere else in the world subject to additional charge - please ask for a quote - and if there is any further information you would like please do not hesitate to get in touch.
Social Tags:#art2arts #artfinder #artfinderartist #artfinder_com #art #painting #contemporaryart #artgallery #painter #artist #artforsale #expressionism #abstractexpressionism #expressionist #expressionistart #acrylicpainting